Well, I took some new pictures and got ready to upload..... Then remembered I'm using a new computer. I haven't installed my favorite photo editing software yet so I can't re size etc.

I'll get 'er done this weekend though.
Jay
As promised, here are the newest pics. The one in the first post was taken in early February and these were taken a couple of days ago.
I don't remember exactly when I first did the thread grafts.....sometime last summer(2008).
First pic: Pink arrows show the branch going in, blue is the exit part.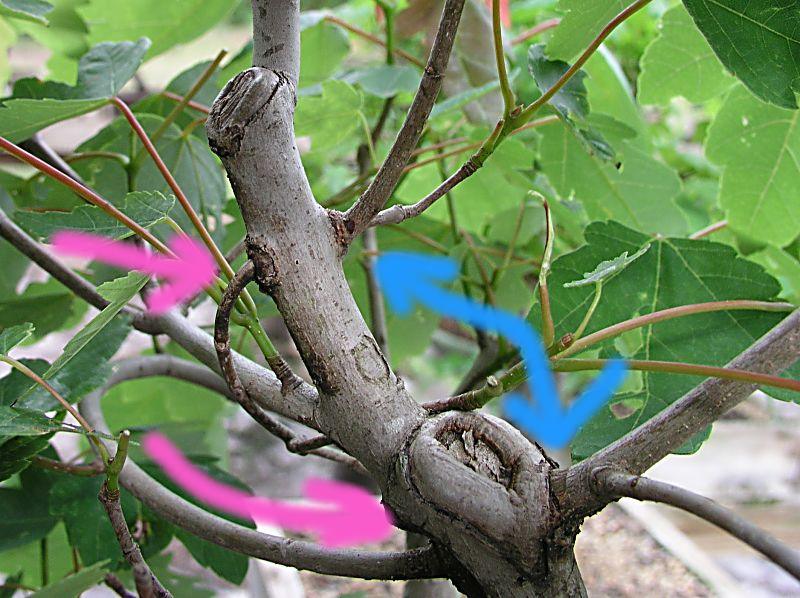 Second pic: more of the same.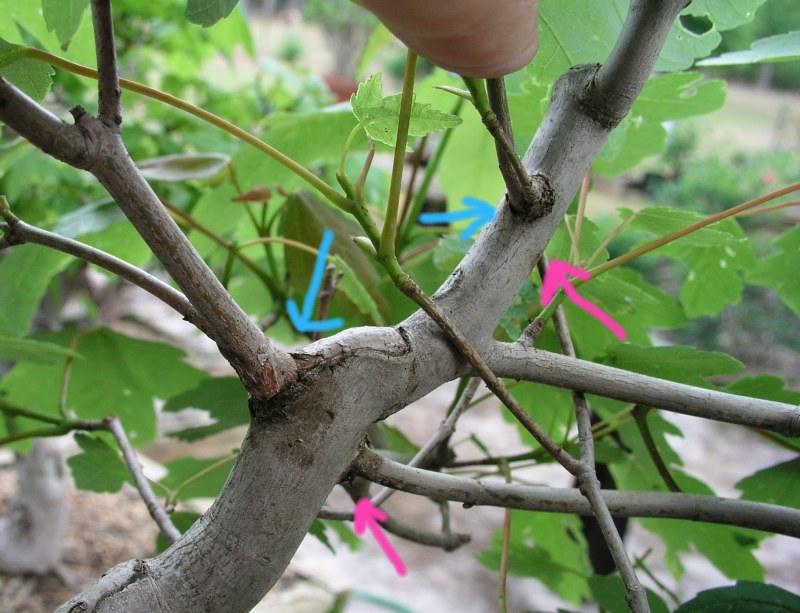 Third pic: this is the upper graft... it appears ready to cut loose (see how it's merged with the trunk)but, for safety's sake I'll leave it a while longer.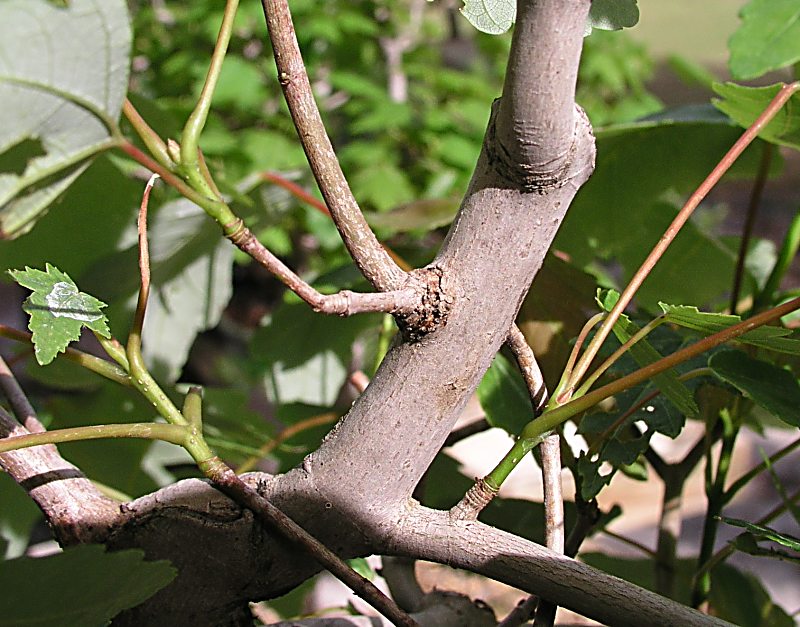 Forth pic: Lower graft. This one is not as far along as the upper one. It is quite a bit bigger on the exit side (as compared to the entry) but it doesn't appear to have melded with the trunk as well as the upper one. I' leave this one for several more months and see how it does.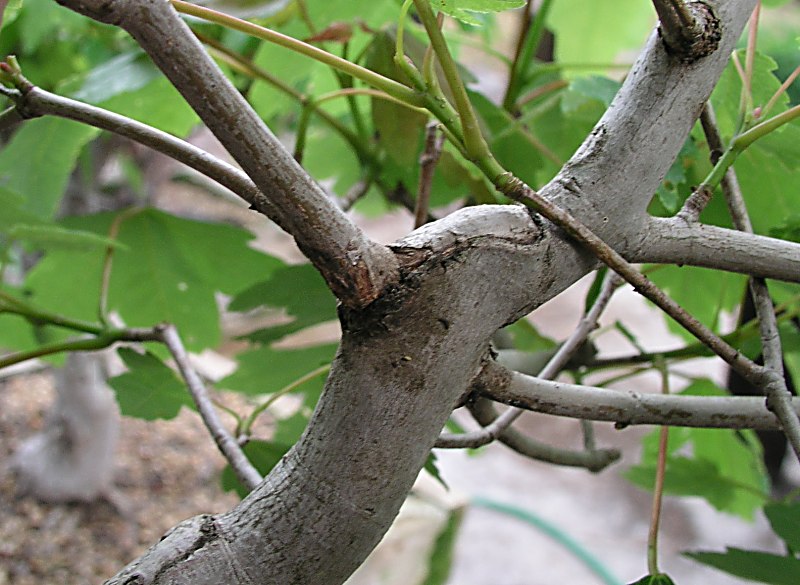 If anyone has an interest, I've documented some thread grafts on some other trees from the start. (oaks and elms)
Thanks for looking,
Jay
Jay-
I was interested in how well your thread grafts worked on older wood. I have a very old cherry that needs a lower branch.
-Preston
Charter Member




Posts

: 2


Join date

: 2009-05-04



Preston, I've had no experience with cherry so can't give any advice.
I'll bet if you post the question over at IBC you'll get an answer from someone who knows.
By the way...Welcome to the forum. I don't feel so all alone now.

Jay
Have you tried it on old wood, such as something that has heavy bark?
Charter Member




Posts

: 2


Join date

: 2009-05-04



No, I haven't tried it on thick bark.
If I were to try it , I'd thin the bark at the spot (exit) and expect it to take...depending on the tree. Some oaks I've tried usually fail (water oaks), while other oaks take very easily (willow oaks).


Similar topics
---
Permissions in this forum:
You
cannot
reply to topics in this forum