this Tree I got as an over grow 1 gallon plant in 1994 ...It had rooted into the ground and went up about 10 feet. Got it for 5 bucks, took a risk,oo a whole 5 $ risk right
Sorry dont have any pics but here it is 12 years later, all pot grown, raised the first branch to make the entire tree.
So in 2006 we had a bad fire around here. We were evacuated and when we got back three days later this tree was on the ground out of the pot roots bone dry for who knows how long...dead right. Nope the whole inside died but the tips resprouted couple years later...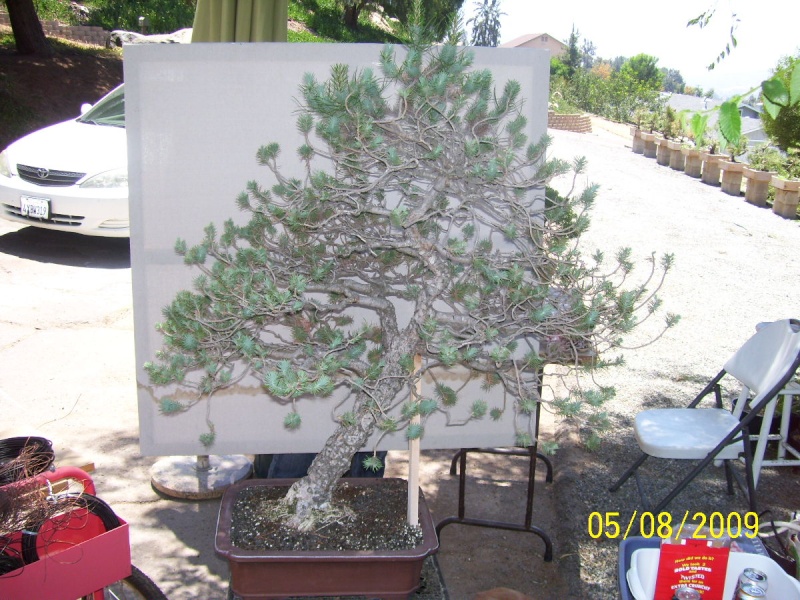 May 2009 this is how it looked. So I decided to wire the crazy rope like branches
Many hours later...
every branch shortened by wire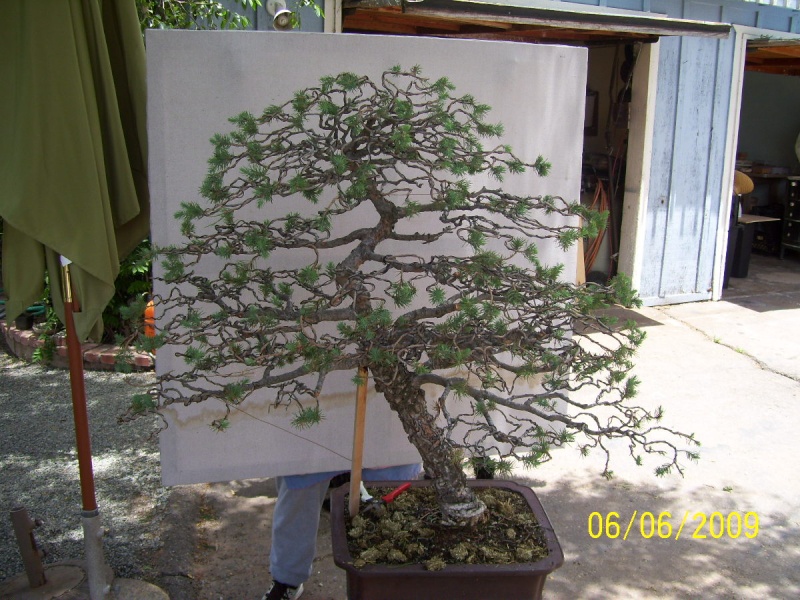 Last edited by Rock on Sun Sep 23, 2012 2:41 am; edited 2 times in total
well ...fully recovered 2010
So the cool thing about Pinus pinea is that it has these blue juvenile needles. It is a tw need pine like Japaneses black pine but if you keep the mature needles pulled you have this reall soft almost sprucelike or ceder foliage to work with. Most people have no idea that it is a pine tree. I just cut or pinch off the tips to keep in shape. Old needles can be brushed off with a toothbrush. ( that is a tip I got from Ernie Kuo. Google Ernie and stone pine to find his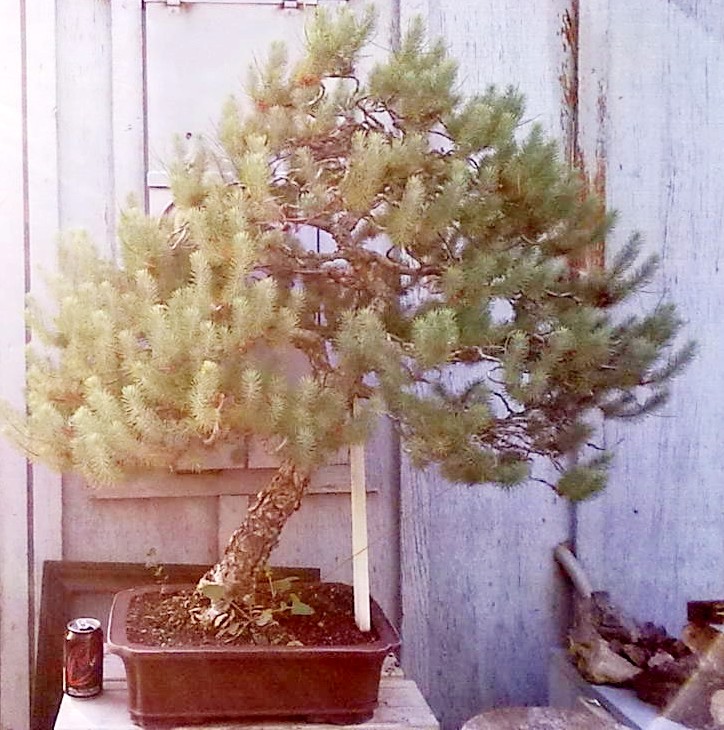 Last edited by Rock on Sun Sep 23, 2012 2:56 am; edited 1 time in total
Last edited by Rock on Sun Sep 23, 2012 3:01 am; edited 1 time in total
I just bout a small stone pine from Ernie. I really like what you did with this tree and would love to talk to you about your tree.



Posts

: 1


Join date

: 2013-08-31





Similar topics
---
Permissions in this forum:
You
cannot
reply to topics in this forum